We have excellent facilities for demanding training in both individual and team sports. Our services are used annually by various federations, associations, clubs and tournaments - as well as individual athletes and coaches of all ages. The variety of different sports we offer is a challenge for us - a challenge that we want to meet head on by offering nothing but the best to our customers and partners - never backing down from the common goal. In our main sports, Kisakallio offers a superb training environment as well as the know-how of professional coaches and athlete-testing, available to all our customers from individuals to sport associations and federations.
If you are interested in, do not hesitate to contact us so that we can discuss of the possibility to personalize a top training environment to suit your purposes. In the near future Kisakallio will also have it's own multi-purpose sports arena with year-round football facilities.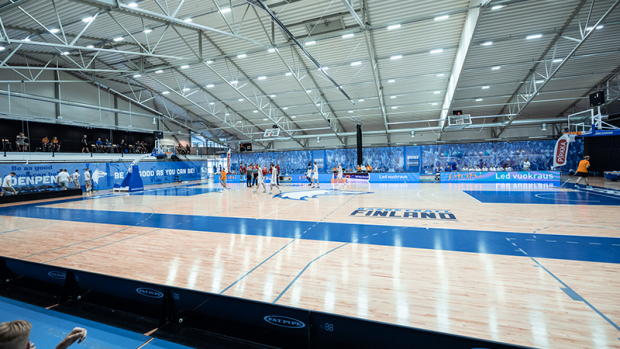 Susi Training Center
The home and the strategic training center for the Finnish Basketball Federation and all the National Teams from boys and girls U15 to Men and Women.
The 3000sqm Training Center has a FIBA-certificated wood floor which can be divided into two full-sized practice courts or combined to an International standard basketball court. In addition to this, Susi Training Center offers a 40 x 20m for versatile sports use, a 60m-running track with testing facilities and a small gym for supportive training.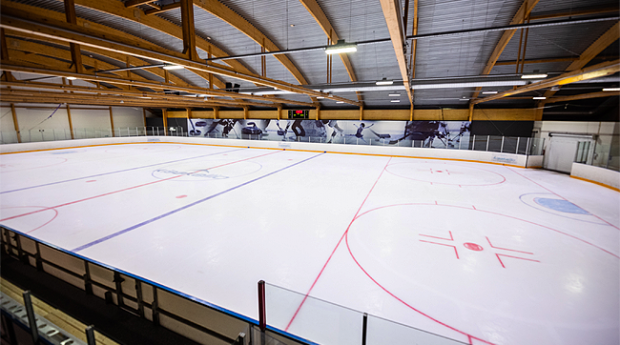 Hockey rink and curling area
Kisakallio Sports Institute is one of the training- and education centers of the Finnish Ice Hockey Association. Whether you play yourself, are a referee, work as an official or train your team as a coach, Kisakallio is the place for you.
A great ice hall created for ice hockey. Kisakallio is especially known for its high quality facilities and service. Let us take care of you and your team, so that you can focus on what matters the most, training.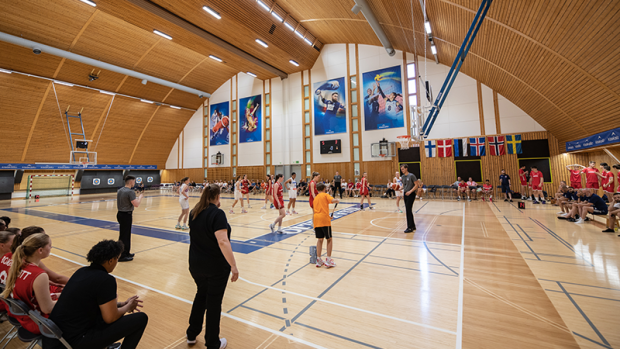 Ball hall
The ball hall offers two seperable gymnastics areas. Both halls are also equipped with gymnastics mats. The 12 meters high hall provides a fantastic environment e.g for international-level training camps. The hall has air-conditioning and a good speaker system. Size of the hall is 40 x 22,5 meters.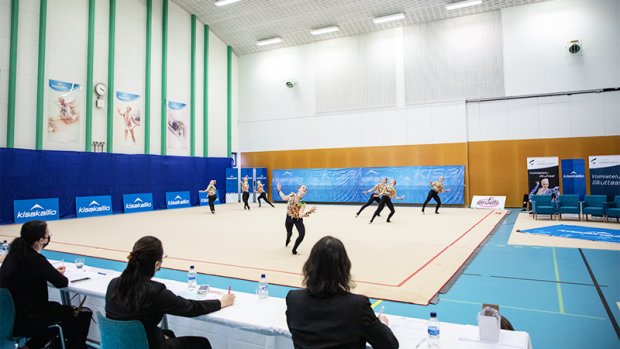 technique hall
Due to the TaraFlex underlay and gymnastics mat, the technique hall is excellent for gymnastics. The hall can also be transformed into a full artistic gymnastics hall where you can train in uneven bars, balance beam, horizontal bar and floor exercises. The desired equipment should be stated when booking. The hall has air-conditioning and an accurate and clear speaker system. Size of the hall is 20 x 34 meters.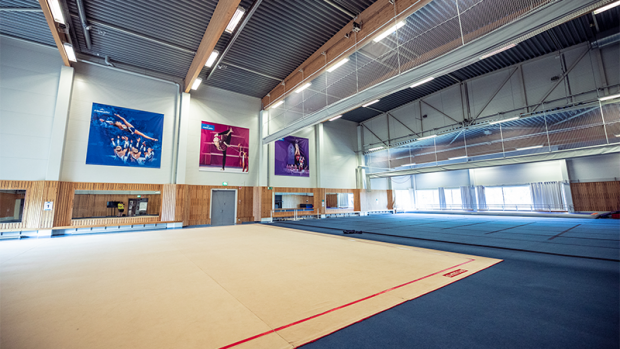 Training hall
There are two Olympic gymnastics canvases in the training hall. It is possible to get cheerleading mats on top of the canvases, which makes the hall suitable not only for gymnastics but also for cheerleading practice.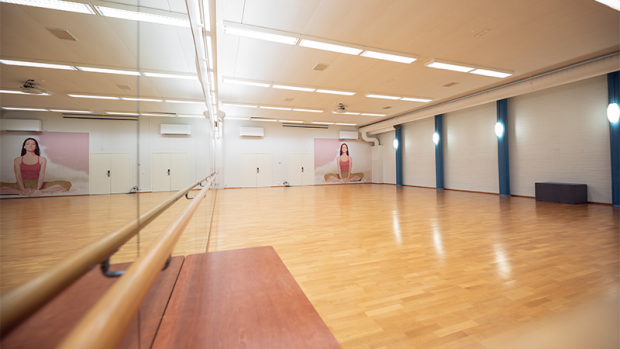 Mirror hall
The mirror hall with its parquet flooring offers excellent conditions for other training. The mirrors help athletes to perceive a general view of themselves and their surroundings, they are a great help for both athletes and coaches alike. The basic equipment in the room include gymnastics mats and hand weights. Mirror hall dimensions are 10 x 20 meters. The hall is also equipped with av-equipment, great speakers and a projection screen.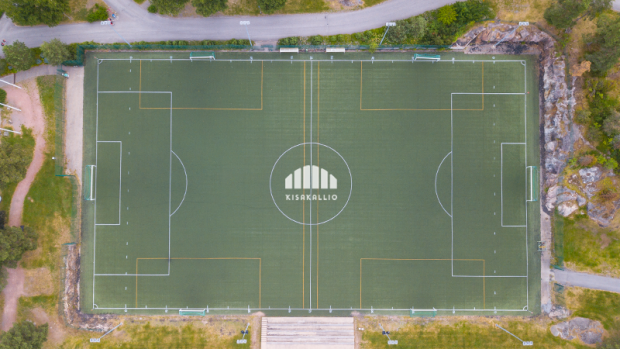 Football pitch
Kisakallio Sport Institute has an artificial turf pitch, which has become widely popular among our customers and received much positive feedback. The pitch enables teams to train year-round in our facility.
The pitch stays warm by utilizing ecological geothermal energy. The size of the pitch is 95 x 55 m.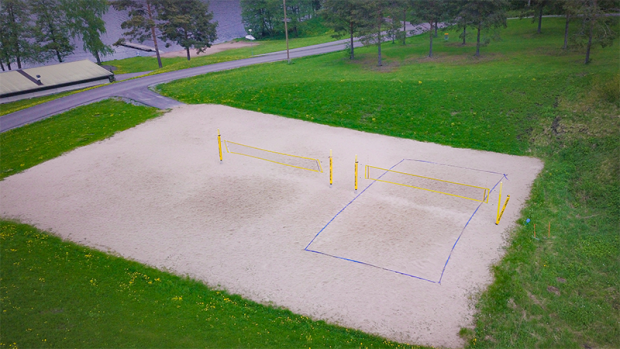 Beach volley -kentät
Kisakallio has a strategic partnership with the Finnish Volleyball Associations about beach volleyball. Finland's national teams train there for the summertime before they move to a state-of-the-art indoor facility in Helsinki for the winter season.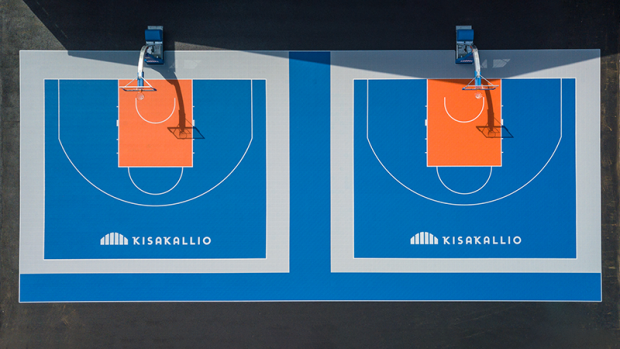 3 x 3 courts
On the brand new 3x3 courts, you combine the best aspects of summer, either alone, with your teammates or with your family. A top-class condition, the use of which is not prevented by a little rain or sunshine. Come and take over the new Olympic sport.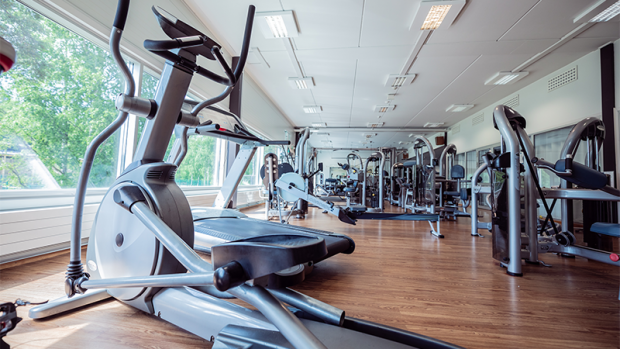 Gym
In the versatile gym, you can train safely with durable equipment. The gym has good equipment suitable for warm-up and has its own area for free weights.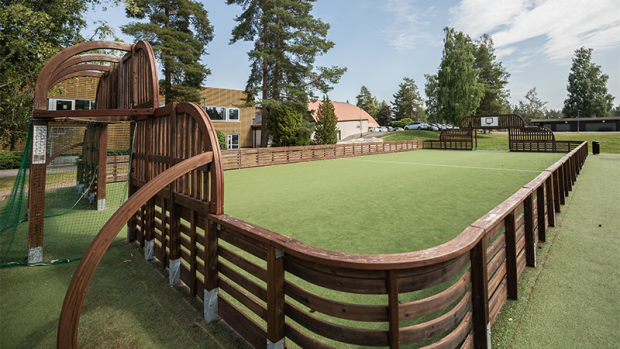 Small games stadium
In addition to the artificial turf pitch, at your disposal is also a "small games stadium" as well as many other opportunities for additional training.
The size of the court is 11 x 24 m.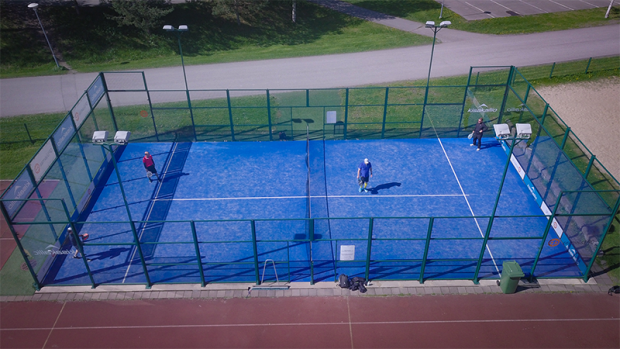 Padelkenttä
The sand-artificial turf field is 20 x 10 m in size and was completed in May 2014.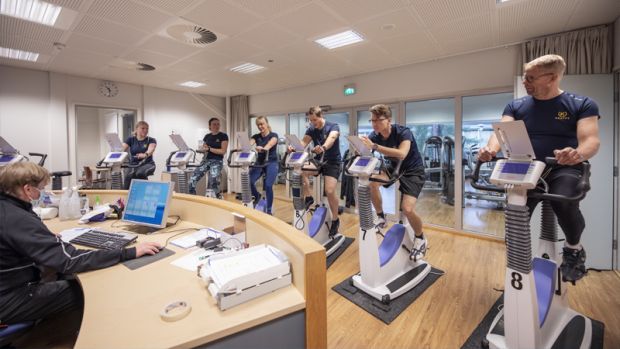 Testing station
Kisakallio has a modern testing station with experts at your disposal. The testing planned in cooperation with the athlete, team and coach takes into account the challenges and physical requirements of different sports.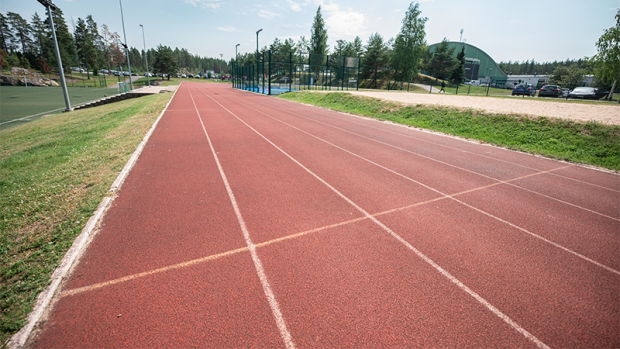 Running track
The 110-meter running track can be used for athletics, warm-up, and actual training.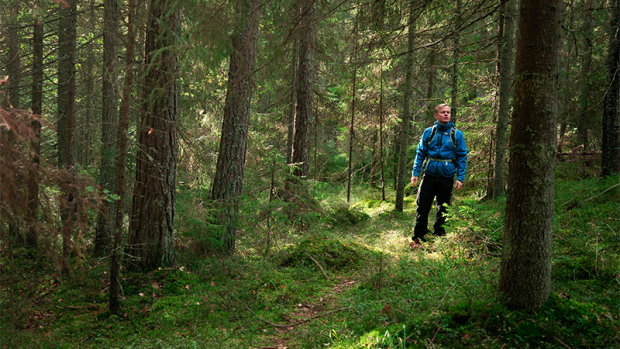 Karnaisten Korpi
The versatile raven terrains of Kisakallio Sports College and Karnainen korpi offer perfect conditions for even demanding orienteers. Karnainen's terrain is mainly an old raven forest, where steep hills and steep cliffs make the terrain also physically demanding.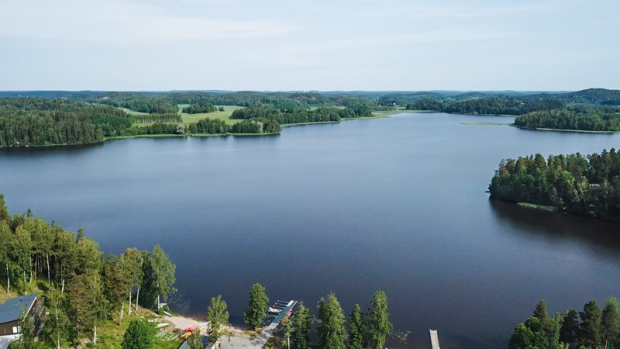 LAke Lohjanjärvi
Lake Lohjanjärvi is a favorite place for people of all ages, and it's nice to take a dip in the gentle waves. The shallow beach and pleasant sandy bottom are also suitable for small toes. The beach sauna is warm all year round, and in winter you can also refresh yourself outdoors. Lake Lohjanjärvi is perfect for kayaking. In addition to lake adventures, you can alternatively head towards the Mustio river from Kisakallio, from where you can continue the kayaking trip all the way to Tammisaari.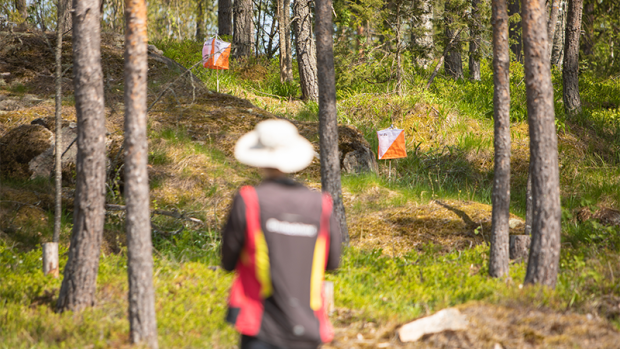 Orienteering
Kisakallio Sports Institute's versatile and demanding terrain offers a complete training environment even for the most demanding orienteerer.
The terrain of Karnainen consists mostly of old forest, with towering hills and steep cliffs, making the terrain very demanding physically. Delta, the team that won the Jukola relay in 2008 trains year-round at Kisakallio. For younger orienteerers we offer sprint courses in our immediate surroundings. All of the maps at Kisakallio are made by Arvo Paulin, known for his extensive knowledge of the area. In addition to our own maps, there are dozens of hiqh quality maps made by the Hiidenkiertäjät orienteering club.
Kisakallio has also served as the center for the FIN5 orienteering week