Stay comfortably in Kisakallio Katajarinne's covered walkway in the apartment hotel or in the modern Villas representing contemporary architecture.
All rooms are non-smoking and decorated in colors related to Finnish nature. In some of the rooms, large windows with French doors open directly to the forested nature. Family rooms with intermediate doors are also available.
---
Kisakallio's spacious Villas
The villa area represents high-quality modern architecture in the middle of eye-catching nature. Karnaisten korpi and Lake Lohjanjärvi offer experiential outdoor activities all year round.
The villas are perfect for a family vacations, or even for a group of friends. The villas are modern leisure apartments at the Kisakallio sports institution, on the shore of Lake Lohjanjärvi. The villas have a spacious kitchen and living room, cozy sauna facilities, a large balcony/terrace facing the lake and four comfortable bedrooms.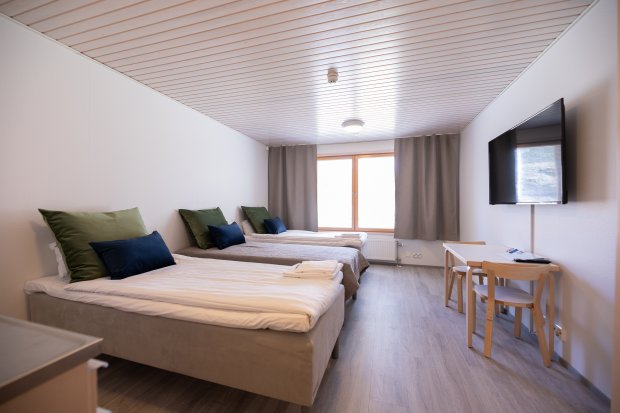 hotel Katajarinne 1-2
42 large double rooms (some with three single beds)
Comfortable and high quality beds
Mini kitchen: microwave, cupboard, fridge, kettle
Small dining area for two
Flat-screen TV
Drying cabinet
Own shower and toilet, hairdryer
Kisakallio's free wireless customer network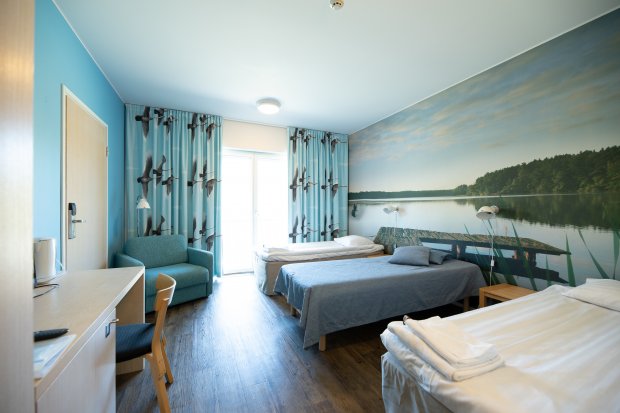 hotel Katajarinne 3-4
30 double rooms with connecting doors (three single beds in the rooms)
French balconies
Drying cabinet
Fridge
Flat-screen TV
Own shower and toilet, hairdryer
Kisakallio's free wireless customer network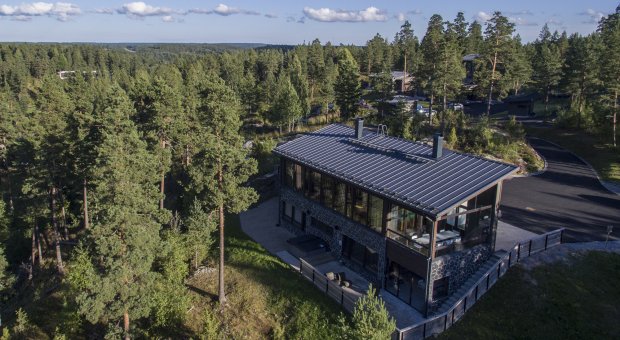 Villa SSO - 309 m2
Conference table fitting 24 people and access to a terrace with glazing for 12 people
An open kitchen where the meals are served
Accommodation is available for a maximum of 10 people in double or quadruple rooms (single or additional rooms bookable at the hotel)
Outdoor jacuzzi for 4 people
Kisakallio's Restaurant Sport offers tasty, healthy and versatile meals delivered to the Villas.
Kisakallion Syke Corporation is responsible for Kisakallio restaurant operations and beverages. Bringing your own drinks to the villa is prohibited.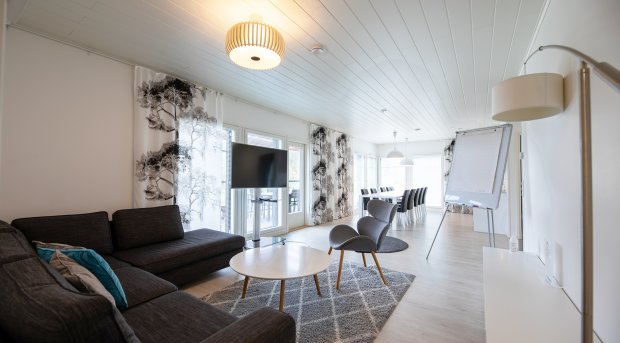 bayside Villas Kallio and Koivu
4 x 2-person bedrooms with accommodation for 8 people
A well-equipped open kitchen, dining and living room area
The dining-living room space has a dining table for 12 people and a comfortable seating area with sofas
Two bathrooms
The sauna department leads from both the sauna and living rooms to a wide sheltered terrace with a lake view.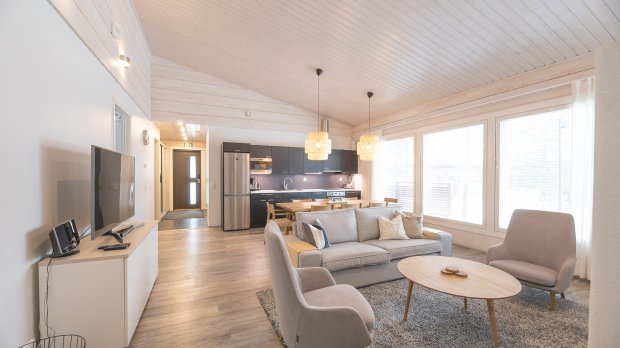 Villa Basket and Villa Kaarina - 110 m2
Villa Basket 3 x 2-person bedrooms
Villa Kaarina 4 x 2-person bedrooms
A well-equipped open kitchen, dining and living area.
The dining area has a dining table for 8 people and a sofa & seats in the living room.
2 bathrooms, one in the sauna department. The sauna leads to an open terrace.
Additional information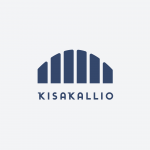 Corporates, Groups, Leisure