A wonderful setting for corporate and group events
Kisakallio offers a wonderful setting for meetings, seminars and training. Small group meetings and other events are held at the villas. The lakeside Restaurant Rantamakasiini is perfect for corporate parties, and the sports college's hall and training facilities can accommodate even large seminars, training days and conferences. The surrounding nature, our well-being professionals and delicious food complete every occasion. Fulfilling the needs of customers and providing service are our pride and praised skills.
Our roots go back to Kaarina Kari, a doctor and physical education teacher, who founded Kisakallio in 1949. She saw abundant and versatile exercise as a key factor in lifelong health. We respect Kaarina Kari's legacy and continue her work. With our corporate customers, we fulfill our mission by offering versatile ancillary services emphasizing movement in nature, healthy food and a relaxing environment.

Happy is the one who is healthy enough to go on a trip. And even happier is the healthy person who is smart enough to leave on a trip.
Kaarina Kari 1937, The Founder of Kisakallio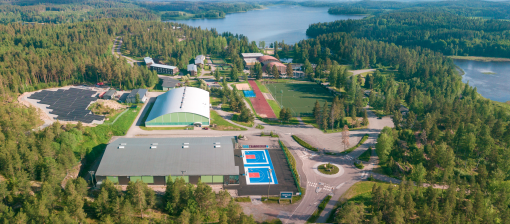 Explore the area
The Kisakallio campus is diverse and contains differences in height. By getting to know the area in advance, you will make it easier for your group to move around in Kisakallio.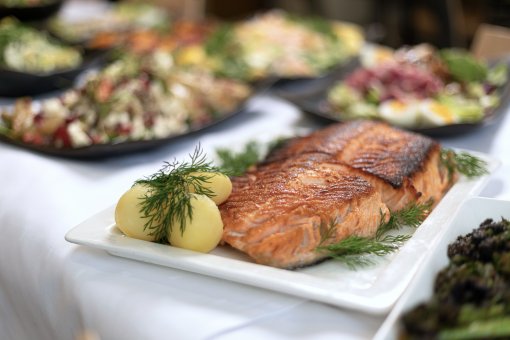 Own restaurant
Kisakallio is famous for its good food. We spoil our corporate guests with real delicacies that vary according to the harvest seasons. We also have special program numbers related to food, ask more about them from our sales team.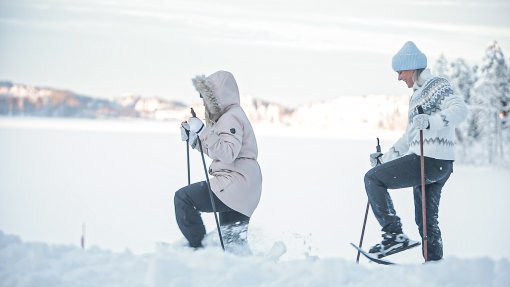 Lets move together
A guaranteed way to get the most out of the meeting day: go out and exercise together. Movement makes the thought flow better, in nature the brain rests and working together strengthens trust and improves cooperation. So what is your sport?