Recharge on the move or in the nature
Let's plan together a memorable experience of active exercise or recovery.
Choose your favorite way to enjoy exercise and nature:
Curling - an activity in a true Olympic spirit
Indoor or outdoor archery - find your inner Robin Hood
Body care, stretching, Foamroller - something to transfer your tightness into total relaxation
Fitness testing - test your mobility, oxygen uptake or body composition
Recharge in nature with a guided forest bath, a nature tour, mountain biking, hiking or snowshoeing
The basics of orienteering or the more challenging Sprint Race
On the water - on the wonderful Lake Lohjanjärvi! Kayaking, canoeing, SUP Boarding, rowing - or even with the entire group rowing a traditional church boat
Guided activities for groups last 1-2 hours.
You can also book a traditional beach sauna, atmospheric Lapland Hut or lean-to for your group or entourage for private use.
In addition to guided exercise and nature services, equipment and maps can be rented from us for independent activities around Kisakallio, Lake Lohjanjärvi or on the paths of Karnaistenkorpi.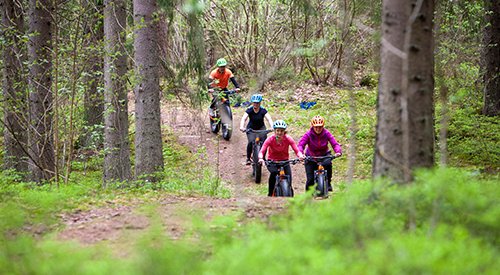 Trails to fit all - from extreme to enjoyment
The Nature Trails near Karnaistenkorpi and Kisakallio provide opportunities for many types of moving and activities in nature. Hiking and mountain bike tours on forest trails are favorites of many, but if you want, you can order more extreme exercise or recuperating or relaxing guided exercise.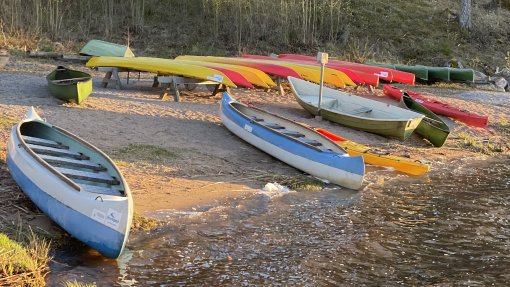 Paddling - a close-up nature experience
Paddling is a trendy sport that many are considering taking up. A trip to the horizon by kayak or canoe will surely clear your mind after a day of meetings. We offer tours with professional guides who'll teach you safety, technique - and best local nature-spotting places on Lake Lohjanjärvi.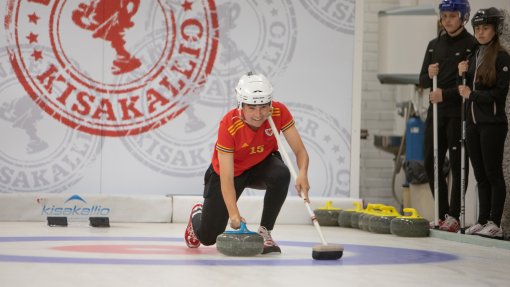 Curling is special and fun!
"For a small business group, I recommend curling as a sports activity. Curling is easily approachable and you can easily join it without any previous experience. In a team competition, the atmosphere is guaranteed to rise to the roof" recommends our sports and exercise expert Anssi Vesanto.
Additional information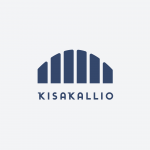 Corporates, Groups, Leisure