Fourth Scientific Conference on Motor Skill Acquisition 2022 is back!
INTERNATIONAL MOTOR SKILLS ACQUISITION CONFERENCE AT KIsakallio, LOHJA, FINLAND 16.-18.11.2022
This is the fourth in the series of conferences hosted together by Kisakallio and University of Jyväskylä. Skill Acquisition conference brings together sport practitioners of different types and international academics interested in application of research findings and ideas to enhance performance in sport and physical activity in elite and developmental programmes. The aim is to stimulate thinking and discussion of presenters and delegates, through integration of different forms of knowledge predicated on information that is theoretical, empirical and experiential in nature. Continuous interactions of delegates and presenters will be encouraged throughout the conference through provision of discussion forums, practical activities, roundtable Q&A sessions and informal social events.

Main themes are
• Skill acquisition in athlete pathways from childhood to elite performance
• Designing optimal environments for learning motor skills
• Perception, decision making and action in ecological dynamics
The main focus of the 4th Conference in this series is on the sharing and development of methodologies to enhance athlete performance and also, how skill training enhances physical activity and healthy lifestyle. To maintain this focus, the emphasis is multi-disciplinary and international, providing opportunities for engagement with leading experts in the areas of motor skills and physical activity, modern sport pedagogies, psychology, behavioural neuroscience, ecological dynamics, and coaching science.
Kisakallio Sports Institute provides a hospitable and conducive environment for developing knowledge, skills and principles that will enhance your methodological practice in the sport or physical activity of your choice.
Check or download the program here (pdf)
The keynote speakers, that have agreed to participate are:
Click name for more information
Keith Davids – Professor of Motor Learning, Sheffield Hallam University, UK
Jean Côté - Professor of Sport Psychology, Queen's University, Canada
Robert Gray - Associate Professor of Human Systems Engineering at Arizona State University, USA
Dr. Antje Hoffmann – Institute for Applied Training Science,Leipzig, Germany
Dr. Zöe Wimshurst - Senior Lecturer in Psychology at the School of Psychology, Sport and Physical Activity AECC University college
James Rudd - Professor in Pedagogy and Movement Science at the Norwegian School of Sport Science, Norway
Ian Renshaw - Associate Professor, School of Exercise and Nutrition Science, Queensland University of Technology, Australia
Patricia Coutinho - Associate professor - University of Porto, Portugal
Dr. Vanda Correia - University of Algarve, Faro, Portugal
Dr. James Vaughan -The University of Queensland, Australia
In co-operation with:

For more information, please contact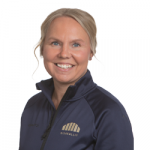 Pauliina Vastamäki